Heres the base rocks i used in my test scenes. Its a free rock pack from Unity called, Rock And Boulders 2. They have never let me down.
All models, textures and materials are in .flax format.
Textures are 2048x2048.
Materials have all basic textures added: Albedo, Normal, AO, Metallic.
Ive also included: snow maps, height maps, and detail maps, in case you want to use them.
As you see ive included options, and base shader set up (adjust to taste). You can modify them (scale, hue, etc.), any way you like.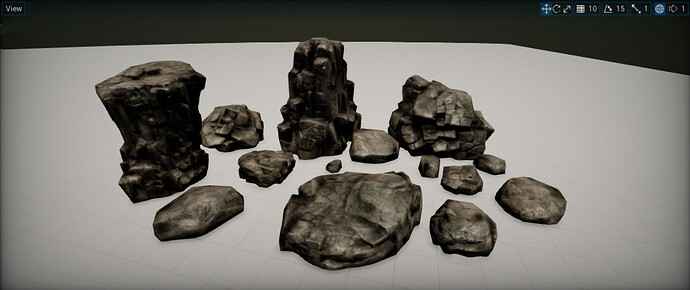 [https://drive.google.com/file/d/1IZ7lJ_82O9onAYW9PSxPi81S_sNSQWZK/view?usp=sharing]