Hi,
I've tried to compile and run the Flax SourceCode from Git
Following these instructions :
Install Visual Studio 2022 or newer
Install Windows 8.1 SDK or newer (via Visual Studio Installer)
Install Microsoft Visual C++ 2015 v140 toolset or newer (via Visual Studio Installer)
Install .Net 7 SDK (via Visual Studio Installer or from web)
Install Git with LFS
Clone repo (with LFS)
Run GenerateProjectFiles.bat
Open Flax.sln and set solution configuration to Editor.Development and solution platform to Win64
Set Flax (C++) or FlaxEngine (C#) as startup project
Compile Flax project (hit F7 or CTRL+Shift+B)
Run Flax (hit F5 key)
I did all of above and managed to run the code :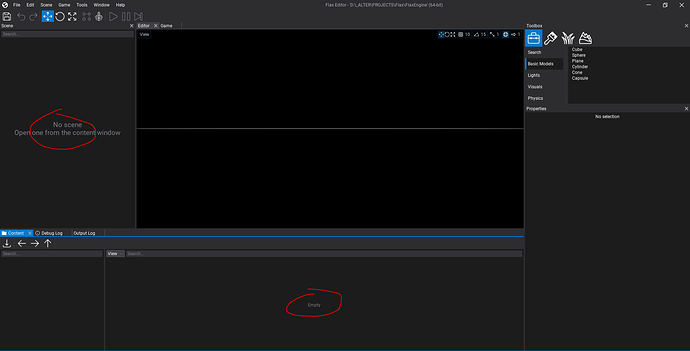 However, as you can see the project is empty and I can do nothing.
Pressing the button to "Create new object" >camera, cube, etc
But nothing happens, I also have these errors in the output log :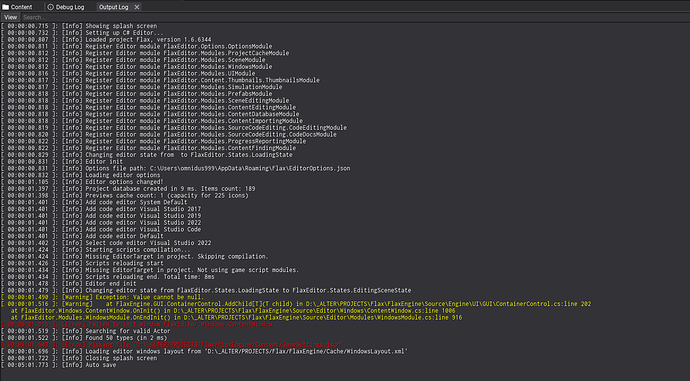 Is this supposed to happen?
Can someone tell me how to properly build and run the source from Github?
I'm planning to contribute to the development and
maybe making a few pull request once I grasp how the engine works from the source codes.